Dear Reader,
1 in 7 — are losing their vision and having their independence ripped away at alarming rates.
And according to the American Foundation for the Blind — that number's set to DOUBLE in just 12 years.
Crippling eye diseases like… Age-Related Macular Degeneration, Glaucoma, Cataracts, and Retinopathy are robbing seniors of life's most precious moments.
But the most devastating part of this tragedy is that no matter what they say — the news, your doctor, and every so-called "guru…"
You can…
Start Restoring
Your Vision
even in the face of Glaucoma, Age-Related
Macular Degeneration,
and Retinopathy
All without surgery…
Without painful needles…
Without even a single visit to your ophthalmologist.
Hello, my name is Melissa Young.
Today, I'm here to help put an end to what can only be described as a catastrophic lie ruining the lives of American seniors.
In this FREE presentation you will…
Discover why mainstream medicine hasn't focused on the REAL state of eye-care for nearly 50 years…
Meet one optometrist who uses against-the-grain methods for reversing (yes, reversing!) eye disease, and most importantly…
Witness the power of the most enlightening medical discovery of the 21st century —
A substance shown to easily…
Penetrate the eye, restore eye cells,
and prevent and reverse even the most
devastating eye disease of our time—
Age-related macular degeneration
If you or your loved ones are concerned about fading eyesight or have already been diagnosed with glaucoma, cataracts, retinopathy, or even macular degeneration…
I urge you to pay close attention to the following information. As I know you could already be facing debilitating vision loss. If this is the case, this is directly for you.
You see — recently…
Twenty-nine Italian ocular
scientists found —
The Golden Key to preventing
blindness and reversing
eye-disease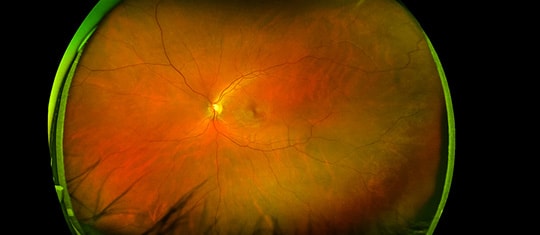 In Rome's little-known Bietti Institute, a small team of researchers have been conducting dozens of studies using natural substances against Age-Related Macular Degeneration (AMD).
This is the leading cause of blindness in senior citizens today — and one many consider only preventable — at best.
However — the overwhelming opinion in mainstream medicine is nothing can actually reverse AMD.
So why on Earth would this small team of researchers dedicate so much energy to building and conducting a randomized, 24-month study?
Because something has just been discovered
deep
within the center
of the retina —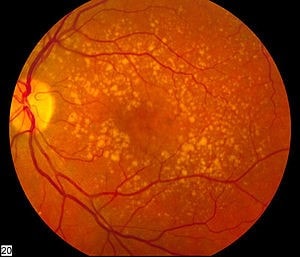 And this team believed they could prove every optometrist in the world who thinks vision-loss is inevitable wrong.
It's currently being referred to as Substance-X4 because it directly affects the 4 most devastating eye-diseases.
It could very well be the key to helping anyone reverse vision loss — and regain their independence.
Driving at night, reading the fine print, spotting your grandson from across a crowded room…
With this secret — you can keep your 20/20 vision.
At this time, here's what we know —
In all of nature, it's one of the only substances able to penetrate the eye and reside directly at the center of the macula.
With it...
Your retina has a protective shield saving it from UV light and scorching blue light.
It can flush away inflammation and reduce the death of cells within the eye.
And most importantly, it keeps your central vision (the area most affected by AMD) focused like a red-tail hawk.
Why does this one substance fit so perfectly well within our eyes — like the very last piece of jigsaw puzzle?
It's as if God handed this substance down to us himself — sole to battle this devastating epidemic.
The researchers put Substance-X4 through their rigorous 24-month study with patients suffering from Age-Related Macular Degeneration.
They didn't have to wait 24 months to see
the vision-saving difference
Half the patients received a cocktail featuring Substance-X4, half the patients didn't.
Halfway through the study, the researchers could already see a tidal shift in clarity and focus from the test subjects.
But by the end of the study, it was conclusive — all 72 patients using Substance-X4 stopped the progression of their AMD.
And even better — 42 of those patients improved their vision!
They had significantly improved visual acuity…
They had improved contrast sensitivity…
And follow-ups 2 years later confirmed the results were holding.
Researchers concluded —
They had significant improvement
by almost every measure!
AMD reversal – by a 100% natural substance!
This is exactly what mainstream medicine said could not be done.
With unprecedented results like these — word spreads fast in the world of research.
Suddenly halfway around the world, the University of Sydney was including Substance-X4 in their massive, 3,500 patient study of AMD —
And were amazed they could plummet the incidence of AMD by 25%.
Researchers in Waterford, Ireland were thrilled to find they could actually slow the progression of AMD in their patients.
And researchers from Chicago's Federal Health Care Center discovered they could improve the vision of AMD patients.
Why hasn't your eye doctor told you about vision-
saving secrets like Substance-X4?
It's simple — mainstream eye care is built and financed on one bold and everlasting opinion —
That your vision is supposed to get worse as you age.
Once you buy into this idea — you really buy into this idea with...
Prescription glasses and contacts that can equal over $20,000 over the course of lifetime...
Surgeries like Lasik, which can cost almost $3,000...
And cataract-removal totaling almost $5,000 per eye!
With over 1.5 million Lasik surgeries a year and 3.6 million cataract-removal surgeries, the eye surgery industry alone rakes in nearly $10 billion a year.
Until this moment — you were stuck seeing cloudy and out-of-focus vision — while the fat cats in the mainstream were seeing dollar signs.
That's over —
Even patients who were considered
"hopeless" can now start to
RESTORE THEIR VISION
And let me be clear — while Substance-X4 is being studied in today's most advanced optical research facilities...
The public has access to it right now.
In fact, a select few are using it to not only protect their vision — but to start regaining the sight they had lost…
Folks just like:
James Eichner put it to the test against his progressing AMD and said,
"This pulled me right out of the 'danger zone' for macular degeneration!"
Felicia Baley credits it with literally saving her vision,
"I'm amazed how I've managed to save my eyesight! I'm able to see and read clearly despite the fact that I have early macular degeneration in my right eye. They told me my eyesight would get worse as I age, but it's staying intact!"
And Ronal Stathan, a pilot who couldn't wait to tell the world,
"This has definitely helped my night vision. I'm a pilot and was having difficulty in my landings. I've noticed a significant improvement in my night and day vision. I'm 60 years old and my vision is good again!!"
Substance-X4 is granting anyone suffering from or even fearful of blinding vision loss a second lease on life…
And it does it all…
Without surgery…
Without eye-jabbing needles, and…
Without even a single visit to your ophthalmologist.
And that's why despite all of the restorative research, most of the world's eye-doctors won't even mention it!
But while the idea of starting vision-loss reversal might seem impossible to many in the mainstream — one optometrist has been proving it's possible for decades.
In fact, this brave optometrist built his entire practice around his belief that vision is not static. In fact, it's his belief it does not need to degenerate and could improve as you age.
And today, you're one of just 90 people invited to experience the power of new, rejuvenated vision with…
Dr. Marc Grossman's revolutionary —

Optimal Vision Protocol:
Nature's Super-Secrets for Eye Health and Strengthening,
Repairing, and Improving Your Precious Eyesight
For almost 40 years, Dr. Grossman has been using secrets like Substance-X4.
Long before cutting-edge researchers started to realize the possibilities — Dr. Grossman has been helping his patients improve their vision as they age and reverse today's most devastating eye diseases.
That's why we here at Health Sciences Institute sought him out to become a member of our prestigious medical expert panel.
Author of international, best-selling books on improving vision as you age...
Founding optometrist of the revolutionary Natural Eye Care archive, the largest online resource center for battling diseases of the eye...
Teacher to thousands each year through his exclusive vision-loss-reversing lectures and presentations.
And FAR different from any optometrist you've ever encountered with degrees in Biology, Physical Education, Chinese medicine, Acupuncture, and of course Optometry.
Dr. Grossman takes a drastically different approach to saving eyesight than most of his optometrist peers and it all starts with one foundational truth —
"Your vision is not static and
CAN be improved at any age."
-Marc Grossman O.D., L.Ac.
Substance-X4 is just one of the dozens of ways Dr. Grossman proves this fact over and over with his patients.
With his Optimal Vision Protocol, you can:
Feel what it's like to regain the clarity, focus, depth perception, color, and sharpness of your youth.
Never fear losing your independence to vision loss.
And as you will see — you can experience the full restorative power without ever leaving your home.
More on this in a minute, but first…
Dr. Grossman wants to help you get out of this vicious cycle and starts by attacking one of the most profitable surgeries known to ophthalmologists.
So instead of going under the painful knife, imagine a safer alternative...
Dissolving your cataracts with just 3 drops —
Starting
ON CONTACT
No matter which vision-stealing disease you're battling...
The moment you step into Dr. Grossman's office, you'll see his approach is vastly different from most mainstream optometrists.
For example, he relies on Substance-X4 to reverse age-related macular degeneration…
But when it comes to the very common eye disease of cataracts, Dr. Grossman relies on a different secret. It's relied on Europe, but virtually unheard of here in the U.S.
But just by using one dropperful it's shown to...
∙ Clear out foggy,
cloudy vision,
∙ Allow more light and color to burst
through cataracts,
∙ And, improve vision —
ALL ON CONTACT!
Cataracts can make you feel like you're seeing the world through a pair of fogged-up glasses. The opaque spot that forms on your lens makes...
Colors dull and gray...
You have no choice but to look away from the glares of oncoming traffic, and...
You can't read small print like a news-ticker or even the score of your favorite football team.
But until now the only way to get rid of these sight-stealing spots was to use an ultra-sonic blast directly on your lens and a vacuum to suck up the left over pieces from your eye.
It's painful and expensive — but you do have another choice.
They're known as European Advanced Cataract Eye-Care Drops or A.C.E. Drops for short.
As you probably guessed, these natural drops are depended upon in western European countries to battle cataracts.
They're made with just one secret, a special dipeptide naturally found in protein like muscle tissue.
They're one of Dr. Grossman's newest discoveries, but because of their amazing abilities, they had to be included in his Optimal Vision Protocol.
The very first time you use them, you can start to begin to dissolve cataracts on contact…
That's exactly what happened for 77-year-old, Dennis Pierce from Bradenton, Florida.
Dennis was experiencing a deep, cloudy haze throughout his vision. All through his service in the military and as a Tampa policeman, Dennis depended on his sharp vision.
But now in retirement, he couldn't track his golf ball off the tee, he couldn't read the menus in restaurants, and the glare was so powerful on his beloved Anna Maria beach, he hadn't been all summer.
Having never had any problems with his vision before now, he wanted to try something before surgery, just to see if it would work.
Luckily, the very first thing he tried were European A.C.E. Drops.
"I couldn't believe the results. Not only did my floater disappear, but my vision improved across the board. Now I can read the menu — without glasses!"
-Dennis Pierce
Lynn Peterson from Grand Ben, Michigan was ready and resigned to cataract surgery but wanted to try one last thing before having it done...
She said,
"I'm 62 years old and my physician saw a cataract in my left eye one year ago — he said I would eventually need surgery. But I found this and have used it religiously, twice a day. I went in for my yearly exam a week ago and my doctor found no cataract. He said, "Huh, maybe I was just seeing things!!"
-Lynn Peterson
Imagine — making YOUR doctor see things with…
Cataract reversal —
starting on contact
Despite what they want you to believe — surgery isn't the only way.
Dr. Grossman has been following the science behind European A.C.E. Drops for years.
While very few of his American peers even know about them, he's closely watched the studies showing...
88.9% of patients experience improvement in glare sensitivity
41.5% had an improvement of the transmissivity of the lens (the ability for light to shine through the cataract) and most importantly...
90% had improved visual acuity
90% of patients improved their vision — without the pain or the expense of surgery!
Yes — Natural A.C.E. Drops
Do ALL OF THIS
These drops are completely painless, and cost a little more than $1 a day to dissolve your cataracts and help you see life in HD once again.
Dr. Grossman has been using secrets like Substance-X4 and European A.C.E. Drops with his patients for over 30 years.
He's perfected their use—figured out the perfect dosage and has even seen it reverse eye disease and restore 20/20 vision.
If you're battling either of these two diseases, you must know you have safe, natural, and potent options in front of you.
Dr. Grossman uses
these secrets with his
own patients
But today — you can
have access!
This is a first for Dr. Grossman.
Today, his complete protocol — the very same one he uses on his patients…
Is being released for the first time — and you can be one of the few to gain access!
It's Dr. Grossman's dream to show every American suffering from debilitating vision-loss that their vision can be restored —
Even as they age.
He knows too many people believe the horrible lie dominating vision care —
Your eyes are destined to fail you eventually, and there's nothing you can do about it.
As you've already seen — it's WRONG.
He knows mainstream medicine will forever be too obsessed with greed to let this truth out.
This is why he's releasing his Optimal Vision Protocol today — his personal guide for reversing all of today's most devastating eye diseases.
It's like stepping into his clinic…
Meeting the world's most revolutionary optometrist…
And discovering every detail of the protocol he uses to heal his patients' eyes and naturally restore vision.
All without ever leaving your home.
What you're about to discover is the PEAK of over
40 years'
worth of experience
He's shared snippets before to his private presentations and academic lectures — but today — you have the opportunity to be one of the first 90 people to get all of the complete details.
While other doctors may have read, researched, and investigated some of the special techniques inside…
No other doctor has carefully mapped them out into a comprehensive, eye-healing approach.
Now, for the first time ever, he personally explains every breakthrough in his Optimal Vision Protocol…
In a unique format, immediately accessible to anyone who needs it.
You don't need to be well-versed in ocular science…
There's no medical jumbo that's impossible to follow.
Dr. Grossman speaks to you with compassion and understanding and explains everything you need to know.
But I've only told you about how to halt cataracts and eliminate the fear of AMD from your life.
As you've seen, Dr. Grossman uses every cure at his disposal — be it specialized natural compounds or revolutionary and wildly affordable eye drops — to battle eye diseases.
But some of his cures and treatments are even easier than that — like the specialized technique he uses to conquer…
The most silent and sinister
eye-disease in America today
Glaucoma is insidious.
An estimated 15 million Americans have this disease right now, but because of its silent nature, only half will ever be diagnosed. Many will eventually lose vision in at least one eye.
It's completely symptomless. You'll never feel it slowly sabotaging your sight. In fact, it can destroy as much as 70% of your eye before you even notice a thing.
Here's why
glaucoma causes
such devastation…
Fluid enters your eye and is supposed to travel across the front eye, moisten your lens or provide nutrients, then exit out the other side.
Just like a clean kitchen sink — water comes from the faucet and it goes down the drain never to be seen again.
But if the drain is clogged and you keep running the faucet, water slowly builds until eventually it overflows onto your kitchen floor.
The difference is if your eye is not draining, the fluid has nowhere to go, pressure builds, and you begin to lose your vision.
Mainstream medicine's only options are costly drops, a parade of never-ending pills or sometimes painful laser surgery.
While he has many solutions to prevent glaucoma from ever happening in the first place, if your eye doctor diagnoses you with this silent disease you need —
A simple French Forest Duo – proven to
plummet blood pressure within your eye
This combination of just two natural extracts rivals any concoction Big Pharma has been able to create in the battle against glaucoma.
And they both can be found in the same forest of France…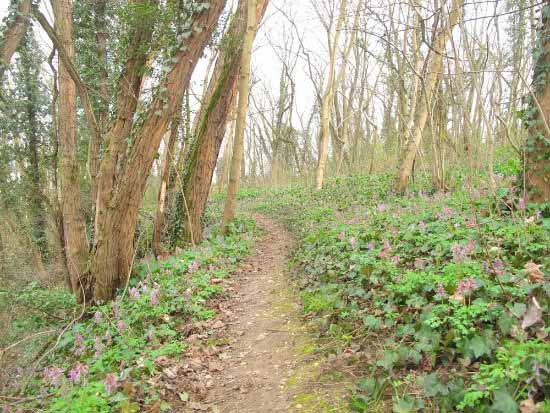 When the naturalist, John Muir famously said, "Earth has no sorrow that earth cannot heal…"
He probably never expected science to prove him right over and over again.
To start, this powerful French
Forest Duo is completely
stunning researchers —
It's been used by WWII fighter pilots to improve their night vision on bombing missions…
It protects your eye cells from oxidative stress, and when used as part of a simple formula…
Even prevents eye-fatigue from prolonged computer use.
All of this from just ONE all-encompassing duo.
But what can this duo do against the silent sight stealer, Glaucoma?
Research from the Department of Biomedical Sciences revealed this capillary-healing power travels far into the retina.
In fact, patients suffering from swelling of the retina experienced a significant increase in retinal artery flow and saw overall improvement in their vision.
Antioxidant power, protection from
eye fatigue, improvement
in vision…
What happens when you put these
two vision breakthroughs together?
Perfect protection.
Italian researchers found this French Forest Duo could significantly reduce inner ocular pressure.
In fact — ocular pressure dropped by 24%!
This incredible duo even boosted the effects of safe prescription eye drops, elevating the results to give a total inner ocular pressure drop of 40%!
Already — Americans just like you are beating this disease.
"After just 4 months – my eye pressure reduced from 24 to 20. I've had two more full exams since using this and am happy to report that as of last week my eye pressure is now 17! I highly recommend this to anyone diagnosed with high IOP."
— Cathy C.
"I started taking this 6 months ago and my eye pressure has reduced from 22 to 16! It's perfect!"
— Peter G.
"I noticed the results after just a few days. The pressure I've been feeling more and more over the years vanished after about 10 days! I'm a believer."
— Ron W.
And today—you can use natural secrets like the French Forest Duo, A.C.E. Drops, Substance-X4, and dozens of others to save your sight.
All the details are inside Dr. Grossman's Optimal Vision Protocol…
It's filled with clinically-researched cures and treatments for today's most devastating eye diseases.
Whether your vision has been fading, dimming, or losing focus year after year…
Or you've been spending thousands each year on eye-exams, prescriptions, glasses, and surgeries…
Or whether you've been diagnosed with glaucoma, age-related macular degeneration, or cataracts…
This is how you can finally and easily experience the world with more focus, color, and clarity than ever before…
And even reverse devastating diseases — today and for the rest of your life.
Including the one disease experts think will lead…
The Baby-Boomer Generation
straight
to blindness
It's the leading cause of blindness in the United States.
Just like glaucoma — this disease begins with no symptoms at all. A floater in your eye might appear next. Then, blurred vision quietly creeps in.
Suddenly, you're one of the 4.1 million Americans over the age of 40 who has diabetic retinopathy.
Mainstream medicine will rush to give you laser surgeries or eye-injections, but for anyone suffering from diabetes or pre-diabetes…
One scoop of
Retinal Yeast —
could stop this scourge
from stealing your vision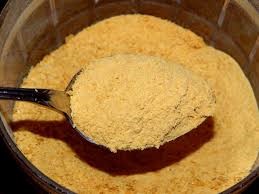 Yes — it is one of the strangest secrets in Dr. Grossman's Optimal Vision Protocol, but this odd yeast is tailor-made to battle one of America's leading causes of blindness.
Inside every scoop of this tasteless powder is an eye-saving secret that helps restore your retina's ability to fight diabetic retinopathy in 3 distinct ways…
It sends your body's insulin sensitivity SOARING — preventing diabetic retinopathy from ever forming in the first place…
Animal studies show it reduces "oxidative clumping," the gathering of retina-damaging free radicals in the eye and…
Prevents the activation of inflammatory proteins in your eye…
But here's the best part…
Diabetic retinopathy not only hardens the tiny capillaries surrounding your retina, it sends out hormones that grow "dead capillaries" around your eye.
Just like ivy climbing up a wall, strangling everything in its path, your retina is being squeezed into blindness.
The compound within retinal yeast is one of the only substances known to science to…
Free your vision from retinopathy's death grip.
By blocking the formation of advanced glycation end products, which harden retinal capillaries…
Slashing your levels of growth factors, which promote "dead" capillaries to surround the retina, and…
Protecting the capillaries you already have from cellular death —
You finally have a way to fight back
against
diabetic retinopathy
In this breakthrough study, patients using the compound found in retinal yeast fight back against diabetic retinopathy
Just take a look…
In this breakthrough study, patients using the compound found in retinal yeast were able to stop the progression of diabetic retinopathy.
But that's not all, retinal yeast was able to improve the vision in these patients!
This is a solution widely available to anyone with diabetes or diabetic retinopathy.
You can find it in grocery stores across America, but why haven't your heard of it?
Because it would
render very
profitable
treatments useless
And why would Big Pharma or ophthalmologists ever allow that to happen?
Dr. Grossman's Optimal Vision Protocol is built on reversing vision loss, restoring crystal clarity, and giving you peace-of-mind for a lifetime…
All with 100% natural solutions you'll never hear about in mainstream medicine.
It's built on science instead of greed, compassion instead of corruption, and restorative results instead of multi-million-dollar profits.
Dr. Grossman uses these very breakthroughs in his own practice, but is fully aware that…
Most of today's practicing optometrists have never heard of them before.
That's why today, he's releasing the very same vision-saving protocol he's been using for nearly 30 years to a very select few.
Whether you're just noticing your own vision loss, or you've been given a diagnosis, or you've already been fed the despicable mistruth that nothing can be done…
Dr. Grossman's Optimal Vision Protocol will help you — starting from the very first time you use it.
The secrets within this protocol have already helped thousands of patients just like you.
Through his tireless dedication to finding vision-restoring breakthroughs around the globe, to his never-ending mission to truly reverse eye-disease and help his patients regain their precious eyesight…
Dr. Grossman has seen the profound turn-around's this specific protocol can have.
But finally – you don't have to travel to his world-renowned, upstate New York clinic to feel the effects for yourself.
You can try…
The Substance-X4 Secret to reversing Age-Related Macular Degeneration…
The 100% natural A.C.E. Drops that start to dissolve cataracts on contact…
The amazing French Forest Duo to finally conquering glaucoma…
The retinal yeast breakthrough no one suffering from diabetes should be without…
And that's just the beginning.
Through his vision-restoring system, you'll discover an entire world of seldom seen vision treatments that are safe, natural, and incredibly effective.
With this system — suddenly…
Eagle-eye vision comes racing back into your life – so you can see the world exactly as you did when you were young…
Your eyes feel strong and well-rested even after an entire day of work —with vibrant color contrast, near nocturnal night-vision, laser-focused depth perception. And most importantly…
You NEVER have to live in fear of losing your greatest sense of sight again!
No matter which eye disease you are staring down, no matter how blurry, dark, and riddled with spots your vision has become, this protocol can help.
Along with everything you've just heard, you'll also discover…
The 9 most dangerous prescription drugs for your vision. It's a side-effect they RARELY tell you about, but some of the world's "safest" prescriptions are robbing you blind!
The "Ocean Floor" secret to today's BLUE LIGHT CRISIS. Our obsession with screens comes with a price, but one simple secret helps you surf, search, and scroll without a care in the world.
The 20-20-20 Technique to instantly sooth your eyes from fatigue. This completely drug-free exercise feels like magic and can be done in seconds.
The Japanese "Future of Eye-Care" bombshell — it protects vision better than some of today's most tried-and-true breakthroughs — but very few American doctors know about it.
The delicious 4-ingredient recipe to ridding your eyes of nagging sties.
The Aisle One grocery store item to "age-proof" your vision.
And these are just some of the vision-restoring secrets you'll discover in Dr. Grossman's Optimal Vision Protocol.
Unlike mainstream optometrists who administer the same eye-exam over and over before inevitably pushing you off to an eye-surgeon…
Dr. Grossman's Optimal Vision Protocol lets you avoid painful and expensive eye surgery and turn the tides on fading eye sight!
It instantly gives you nearly 30 years of REAL patient experience, access to breakthroughs from around the world, and step-by-step instructions to reverse vision-deteriorating disease.
This is not just a book and it's not some theory cooked up in a lab. This exact protocol has been used on hundreds of Dr. Grossman's own patients.
Now he'll personally walk you through the entire, easy-to-follow protocol to protect your vision for a lifetime or even restore the clarity you thought was long-gone.
He expects these results for his patients — and now he expects the same results for you!
He'll dive into everything from cataracts to dry-eye… from retinopathy to eye-fatigue… to restoring your night vision.
He'll wash away all of the fears and anxiety you have over losing your vision (and therefore your independence) during your golden years!
With the power of these natural eye-healers, you'll feel and SEE the difference.
You'll halt cataracts, reverse AMD, release your eyes from the silent grip of glaucoma, and even reverse retinopathy.
This all-inclusive protocol is the very same plan he's been carefully crafting for nearly 30 years. This is the culmination of his personal research and meticulous execution.
Every solution you'll hear about has been studied and researched by cutting-edge institutions like…
Harvard University
The American Medical Association
Thomas Jefferson University Hospital
University of Arizona
Ohio State University
The National Institutes of Health
And many others…
These are the exact same breakthroughs Dr. Grossman uses with his very own patients.
His protocol goes far beyond the band-aid approach of pills and surgery used by mainstream medicine.
This is COMPLETE EYE-HEALING.
But until this very moment, only a few have ever had access to this vision-saving protocol. Today, that changes.
So if you've ever thought…
Are my days of crystal clear vision over?
The answer is NO.
Today, you can regain
your vision
Dr. Grossman has compiled every piece of research, he's scoured research facilities from New York, to Rome, to Sydney and back…
And most importantly, he's only included the eye-saving breakthroughs he's used with his very own patients.
His Optimal Vision Protocol goes far beyond the mainstream methods of corrective lenses, prescriptions, and expensive surgeries.
Through nearly 30 years of practice, he knows there's a better way because he sees it in his patients' progress every day.
But because of the nature of eye-disease, a simple book just won't do. Dr. Grossman wants to walk you through his step-by-step protocol for reversing eye disease in his own voice.
And that's why he's asked me to help deliver his Optimal Vision Protocol to the world in a completely new format.
You can have access to Dr. Grossman's Optimal Vision Protocol for life —
so you have a vision-saving miracle just when you need it
And you can start NOW.
But you should know…
This protocol will not be made available anywhere else.
Dr. Grossman has only agreed to release it using this unique, interactive format that's as close as possible to walking into his exclusive, upstate New York clinic and seeing him face-to-face.
He's never done anything like this before. He's never been able to put his entire catalogue of research all in one place, walk you through it in his own voice, and provide step-by-step instructions to you from the comfort of your own home.
So here's how it works…
All you need to do is to be one of the first 90 to click below right now in order to enroll.
When you do, you'll get full access to…
Over 3 full hours of groundbreaking material designed to help guide you on your path to recovery:
You'll see and hear the complete Optimal Vision Protocol directly from Dr. Grossman himself. It's broken down into 6 units, with 27 easy-to-follow lessons that allow you to go at your own pace.
Inside, you'll discover countless cures and eye-saving techniques you can perform inside your very own home. Just sit back and listen as Dr. Grossman walks you through each sight-saving secret.
You can watch them all in order... skip around, pause, rewind, take notes, and listen to it over and over again, your choice.
And remember, this is an in-depth protocol you simply can't get anywhere else.
State-of-the-art, user-friendly format:
Dr. Grossman specifically partnered with OmniVista Health Learning because of their expertise in working with renowned doctors to develop their specific plans.
By using a unique online format to simply and easily lay out his protocol, you will be guided step-by-step through the very plan Dr. Grossman uses with his own patients.
So you can point, click, and watch or simply listen and learn. It's up to you!
Interaction with Optimal Vision Protocol scholars like yourself:
The simple online format allows you to interact and ask questions with others learning the same protocol.
All you have to do is type a question into the discussion board.
You will also have exclusive access to the OmniVista Health Learning staff. They will be there to help answer some of your questions as well.
6 volumes of free supplemental material:
The protocol comes with 6 FREE PDF reports. You can download, print them, and share with your family and loved ones.
These reports highlight the most important points of each lesson for your quick reference, just when you need it.
But I haven't even told you the best part about this opportunity...
Even though we've created a state-of-the-art educational interface to present Dr. Grossman's revolutionary treatments…
He wanted to make sure you had even more resources at your disposal. That's why when you enroll today…
You'll also get live access to
Dr. Grossman himself at no additional charge!
This is my favorite part and I was thrilled when Dr. Grossman insisted we offer it.
New research on eye-disease treatment and prevention is published virtually every day…
And of course, Dr. Grossman discovers something new with every new patient.
That's his specialty — finding the latest breakthroughs, delivering them directly to his patients, and making sure their lives are changed for the better.
That's why he was hand-picked to serve on the Health Sciences Institute's prestigious panel of alternative healing experts.
But he's never been able to bring his cures and treatments to so many people like this before.
Now he has a simple way to keep you up to date on all the latest findings and developments.
And is able to answer any questions you might have.
That's right, Dr. Grossman has agreed to make himself available for a live online Q & A session with you and other Optimal Vision Protocol scholars!
This is truly historic.
Not only will one of the world's most sought-after vision experts fill you in on the latest findings that have come to light since you joined, but he'll also answer your questions.
So if you have questions about an aspect of the eye-healing protocol… you can ask Dr. Grossman himself…
Have a question about something that wasn't covered? Let Dr. Grossman know.
If you want to share your own experience with the eye-doctor himself — nothing makes him happier.
This is without a doubt one of the most valuable and exciting aspects of this opportunity…
Until now you'd have to travel to his exclusive clinic in New York to gain this type of access.
But that leads us to a small problem we need to cover before I tell you how to take advantage of this unique offer…
Because Dr. Grossman has agreed to be so generous with his personal time…
And because he's already seeing dozens of patients a week who need his personal attention…
AND in order to ensure that Dr. Grossman can address as many questions as possible…
Right now, we can only accept
the first 90 enrollees from
this mailing
Which means you absolutely must act fast.
But here's the good news…
You'll also receive THREE MORE FREE GIFTS
when you take advantage today!
Simply enroll within the next 24 hours and you'll receive the following3 bonus lessons free of charge!
Bonus Lesson #1: First aid for your eyes: How to treat (and prevent) eye injuries.
Bonus Lesson #2: Are your lightbulbs ruining your eyes? What you need to know.
Bonus Lesson #3: Chinese Medicine: Ancient, time-tested remedies for modern eye problems.
These are completely free bonus lessons (again in Dr. Grossman's own words).
When factored all together, this program offers you unprecedented value…
Over 3 hours of personal instruction detailing Dr. Grossman's vision-saving secrets alone is valued at over $1,000…
The online Q & A sessions are the equivalent of having a one-on-one session in Dr. Grossman's renowned clinic… a value of over $500…
And that's on top of what you'd pay in travel expenses to get his upstate New York clinic…
Combine those with the state-of-the-art educational platform, the 6 supplemental reports and the 3 fast-reply bonus lessons… and you're looking at a total value of close to $3,000 or more.
But Dr. Grossman and I agreed, we needed to be able to make this life-altering protocol as accessible as possible.
The precious gift of sight is at stake and people just like you deserve to know that vision restoration is possible.
Which is why if you're one of the first 90 scholars to enroll today, you'll get everything…
Over 3 hours of never-released educational material.
The live online Q & A session with Dr. Grossman.
The 5 supplemental reports and three bonus educational sessions.
In our easy-to-use, online, state-of-the-art learning platform.
…for just $189.
And we want you to feel comfortable with your decision. So when you enroll right now you'll also receive…
An Anytime 100%
Money-Back Guarantee
You'll have complete and total risk-free access to everything we've discussed.
If you're not happy with the state-of-the-art learning platform we've developed just for you…
Or if you simply don't think Dr. Grossman's Optimal Vision Protocol is right for you…
Then just send us an email or give us a call any time and we'll return every last penny to the credit card you used for purchase. It's that easy.
You can even keep the Optimal Vision Protocol supplemental reports as our gift to you.
But you will be missing out on Dr. Grossman's live online Q&A session… which is one of the best parts.
Dr. Grossman's Optimal Vision Protocol isn't just an online course… It's a one-time investment in your most precious sense and your independence.
This is the exact protocol he's used to help hundreds of patients who enter through his door believing there is nothing they can for their fading eyesight… and leave feeling as though they've regained lives.
Today — you have the opportunity to experience the same gift of clarity, color, and full vision restoration.
Dr. Grossman has spent over 30 years perfecting his vision-saving approach. He's seen it work countless times on his very own patients. And now — to finally put an end to the mainstream lies they call "vision care."
He's sharing these natural gifts of healing with everyone he can.
Even if you decide prescription glasses or surgery is necessary for you… many of the natural treatments in this healing system have been scientifically shown to enhance your vision.
Dr. Grossman has done everything for you… the research, the execution, and the presentation. You'll see there's a whole world of safe, natural, and restorative options out there you never thought possible.
By simply clicking below, you can help eliminate the constant fear and loss of independence that comes with fading eyesight.
Remember, this Optimal Vision Protocol has never been released publicly before and you won't be able to find it anywhere else online or in stores.
But you must be one of the first 90 to secure your spot right now in order to take advantage.
This is Dr. Grossman's start-to-finish protocol
for restoring your perfect vision —
and I'm not sure when it will ever be offered again!
Remember, not only has he agreed to condense his entire life's work in natural vision restoration into one simple learning protocol…
He's also devoting his own personal time to helping you get the most out of it.
It's truly an historic opportunity.
All you need to do is be one of the first 90 to click below right now in order to be part of it.
Once signed in you'll find a simple list of all 27 lessons, packed with over 3 full hours of vision-saving secrets (plus 3 extra bonus lessons!).
Simply turn on your speakers and click play…
You can watch each lesson in order or skip right to the ones that interest you most. But I recommend you watch them all…
I've been in the health industry for decades and I was surprised again and again at just how new and unique Dr. Grossman's Optimal Vision Protocol is from anything else I'd ever seen.
Whether you want to…
Naturally protect your eyes from macular degeneration or even reverse its symptoms
Help a loved one turn the tides on diabetic retinopathy
Discover natural ways to dissolve cataracts
Safely overcome glaucoma
Restore your vision, depth perception, color contrast…
Travel to your bucket list destination without hesitation, stay out past sundown knowing your vision is perfect at night…
And so much more to truly help live a completely independent life…
You'll find everything you're looking for in Dr. Grossman's Optimal Vision Protocol.
And all you need to do is be one of the first 90 to click below and take advantage right now.
Remember, your purchase today is completely risk free.
But please hurry and click below while spots are still available!
To your perfect vision and independent life,
Melissa Young
P.S. Remember, in order to make Dr. Grossman's Optimal Vision Protocol an interactive learning experience, we're currently only accepting the first 90 enrollees today. So you must respond now to secure over 3 full hours of groundbreaking, never-before-released vision-restoration secrets… as well as your invitation to take part in our live online Q & A sessions with Dr. Grossman himself… simply click below now.